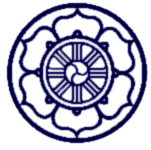 Open Meadow Zen Group
Zen Meditation in Lexington, MA
Monday/Wednesday Evening, Monday/Friday Morning Meditation
Free and Open to All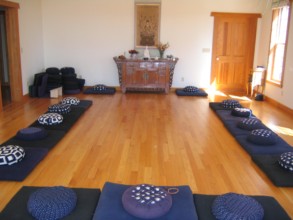 Practice Schedule

Regular practice takes place on Monday and Wednesday evenings; Monday, Friday and Sunday mornings.
If you are new to our practice, please come 30 minutes before practice starts for a brief orientation.

Evening Schedule (Mondays and Wednesdays)


7:30 - 8:50 pm Sitting and Walking Meditation
8:50 - 9:00 pm Chanting
9:00 - 9:10 pm Dharma Reading Sitting meditation consists of two 35 minute sitting sessions broken up by 10 minutes of walking meditation. A wide variety of cushions, benches, and chairs are available to make all practitioners comfortable. Regular Kong-An (Koan) interviews with Zen Master Bon Haeng are conducted as part of the evening practice.

Morning Schedule (Mondays and Fridays, Sunday is below)


6:30 am 108 Bows
6:50 am Sitting
7:30 am Chanting
7:40 am Finish

Sunday Morning Schedule


  9:00 -   9:30 am Sitting
  9:30 -   9:40 am Walking
  9:40 - 10:10 am Sitting
10:10 - 10:20 am Walking
10:20 - 10:50 am Sitting
10:50 - 11:00 am Chanting
11:00 - 11:10 am Dharma Reading
Participants can join practice at any time on Sunday Mornings by entering during any of the walking periods. Sunday morning practice is not held on retreat days.

Additional opportunites to practice include one day retreats and special events which are scheduled monthly.